Although Christmas is my favorite holiday of the year, the day after begins my next favorite holiday. I grew up unaware of Kwanzaa, but as I become an adult I learned more about this celebration. Attending an HBCU, you will definitely be schooled in all things that are for the culture.
Be sure to check out Kwanzaa Culinarians website for daily stories reflecting on each of the seven principles with recipes to go with those reflections. You'll even see a guest appearance on their site from yours truly. The seven principles of Kwanzaa are Umoja (Unity), Kujichagulia (Self-Determination), Ujima (Collective Work and Responsibility), Ujamaa (Cooperative Economics), Nia (Purpose), Kuumba (Creativity) and Imani (Faith).
 
Ujamaa Events Recap
After Thanksgiving I attended a local event put together by Ujamaa Events where I was introduced to several great black owned businesses in the DFW. In the spirit of Kwanzaa, I'm going to share those businesses with you and hopefully you'll find some treasures you'd like to go support as well.
Melanin Origins:
This black owned publisher specializes on melanin rich books for people of all ages. I was drawn to the My ABC's book which features empowering words you aren't used to hearing in an alphabet book for children. Some of my favorite pages are E for Education, F for Father, G for Graduation and K for King. This is just one of the many books they have published. Check them out for the book lover or teacher in your life.
JC Adorn:
I was first drawn to the glitz and glam shirts from JC Adorn during the Ujamaa events, but the sweet and personable customer service is what got my business. I love supporting good people. I bought matching Glittery Flawless shirts for my oldest 3 god children and a Baby Hairs and Afros shirt for my youngest god daughter. I loved the customer service and products so much that I also bought a personalized Christmas sweater which was very reasonably priced and done with a quick turn around. Check out some of her designs on her website, or if you have an idea for something you want just hit her up and she'll make it happen.
Keith Clark Collection:
Keith Clark is the master of all natural aromatherapy products. He has a variety of different types of oils, scented wax melts, incense and other products. It was his inhalers that got my attention. I was told that the inhalers can help clear up and stopped up nose, and can be used as a defense to the common cold. Being a teacher I knew I had to check it out. The scent is strong but not overpowering. It is relaxing and has helped me the few times a stopped up nose tried to take me down. If you're in need of lip balms, new perfume/cologne scents or just need some aroma healing hit him up.
Yara Imani:
The big, bold, brightly colored necklaces first caught my eye at the Yara Imani booth. I was like a kid in the candy store checking out each piece. I knew I wasn't leaving without buying one for myself. If only I was rich I would have bought the entire table, but my wallet humbled me and I settled on one beautifully tiered rope necklace that can easily be dressed up or dressed down. She has products for children, men and women. Not only does she have accessories, but also has beautiful clothing as well.
Hiruna Soaps:
The artistry behind these soaps is amazing. These are the kinds of soaps that are so beautiful that you put them in your bathroom as part of decoration, but that one guest that doesn't know any better accidentally uses them for real, then you discover it's been used and you get a little sad. You'll fall in love not only with her sculpted soaps, but also her body butters, bath bombs and other products.
Bloggers To Follow
After blogging for almost 2 years now, I've met lots of great people. Below are a few black bloggers to follow for the culture.
Brandi's Foodie Diary: Well of course if you aren't following me on social media then what are you waiting for? I'll be coming even bigger and better in the new year.
Texas Megabites: Brittani of Texas Megabites is truly one of the sweetest people I've met and her love for booze has helped to introduce me to some new boozy favorites so that's a win win situation.
The Eats Blog: This dynamic duo are food blogger goals. They've built a large audience, organically might I add, and have made their way into top food blogger status in these streets. Being around these two, and seeing them interact like sisters, will definitely bring you laughs.
Busy Being Shasha: Shasha is definitely travel blogger goals. She is the queen of finding the best airfare and hotels around the country and even abroad. Follow her to stay in the know.
Ginger Marie Blog: Although she blogs about all things food, travel, fitness and products, my favorite thing about Ginger is her Insta Stories. She is hilarious. Watching her is like sitting around with your girlfriends and having non stop laughs.
You People Reviews: I first met this group a while back at a brunch on the other side of the world (Plano lol) and had a great time hanging out with them. They are so full of energy and know how to find the best kick it spots around town. Brothers Brendan and Colby are definitely starting something you don't want to miss out on.
Mochas and Mimosas: The name alone draws you in. You either love mochas or mimosas or both. Shanelle is the queen of hosting, and has great ideas for recipes and decor on her website as well as reviews of restaurants around town.
Black Girls Who Brunch: I'm a black girl who loves to brunch and Houston is my second home, so it's a must to be following Erika of Black Girls Who Brunch. She has put me on to some amazing brunch spots, and she has great giveaways.
Food Guides
Recently I partnered with Texas Megabites and The Eats Blog to put together a guide of Black Owned Booze and Bites around the DFW. Check that out here.
If you are a traveler like myself then the guide Erika put together for Black Owned Brunch around the US is what you need. Check it out here.
Makeup Artist
With a new year comes a new you right? I rarely ever wear makeup. It has to be a special occasion for me to go through that trouble. I only own lip gloss and lipstick so when I need a full face I have to call in for help. Below are two make up artists that have come to my rescue. Check out their IG pages for their work.
Products
Before school started I purchased the cutest notebooks for my god daughters from The Dyna Smiles. During black Friday I also purchased a holiday coffee mug.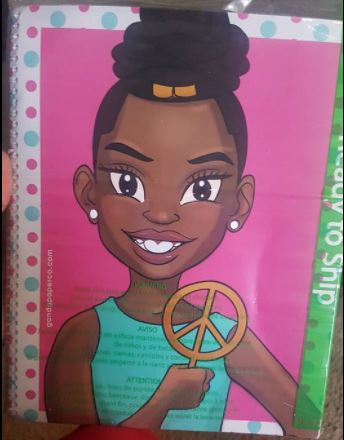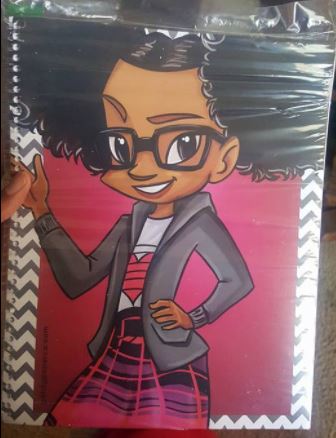 After seeing my friend Vicky post her and her friends playing Cards for the Culture I just had to check it out. I purchased the pregame for my own game night and it was a hit! I think this is my new favorite card game. I will be adding more additions from them to my collection. They are a bit pricey compared to others, but they are totally worth it.
Callaloo Box is a subscription box that helps you to get a taste of Trinidad and Tobago delivered right to your doorsteps. They come with native products and suggested uses for those products.
Ujamaa Box is another subscription box that collects dope products from vendors around the country and puts them together in one box just for you. They have different things like skin and hair care, accessories, books and other products.
Places To Go
Below is a list of a few spots around town where you can learn about the culture, listen to music, lounge and enjoy the social scene.
I hope that you can find some great businesses to support after reading this blog post. If you can think of any others that I haven't listed please e-mail me at brandisfoodiediary@gmail.com or comment below.