The AC Hotel Downtown has hit the city with a bang. With its premium location in downtown Dallas it makes it a great destination for a staycation for locals and a get away for out of towners who want to see the sights of Dallas. While inside the hotel enjoy the beautiful lounging areas throughout the hotel that give you a homey feel with couches, TVs and libraries, the state of the art fitness room or the AC lounge with cocktail specials, tapas and live music. The goal of the hotel is to give you a comfortable atmosphere to rest in during your down time, but also put you in a prime position to be steps away from restaurants and sites that make Dallas what it is today.
The Room
The rooms are very spacious with comfy beds and flat screen TVs. The single bed room comes with a couch that can be pulled out into a sleeper. The shower has 2 shower heads. One for the waterfall shower, and the other for the standard shower (for those of us who don't want water coming straight down onto our hair lol). The best thing about the shower is that the knobs that control the water are on the opposite side from where the water comes out. Why more places haven't started doing this baffles me. There is plenty of counter space to lay out all of your things to get ready. The smart fridge in the room is very convenient. I used it to house my wine and a few snacks for my staycation.
The Fitness Center
I am no fitness guru by any means, but the moment I stepped into this fitness room I was blown away. They have plenty of machines so you won't have to worry about waiting on anyone. There are a few TVs to keep you entertained. You have ceiling to floor mirrors to check yourself out and get in those working out selfies. They also have a fresh towel and water station. You can use free weights or machines, workout mats, and a variety of different sized balls. This hotel gym rivals any full dedicated gym and is definitely above average when compared to other hotel fitness rooms.
The AC Lounge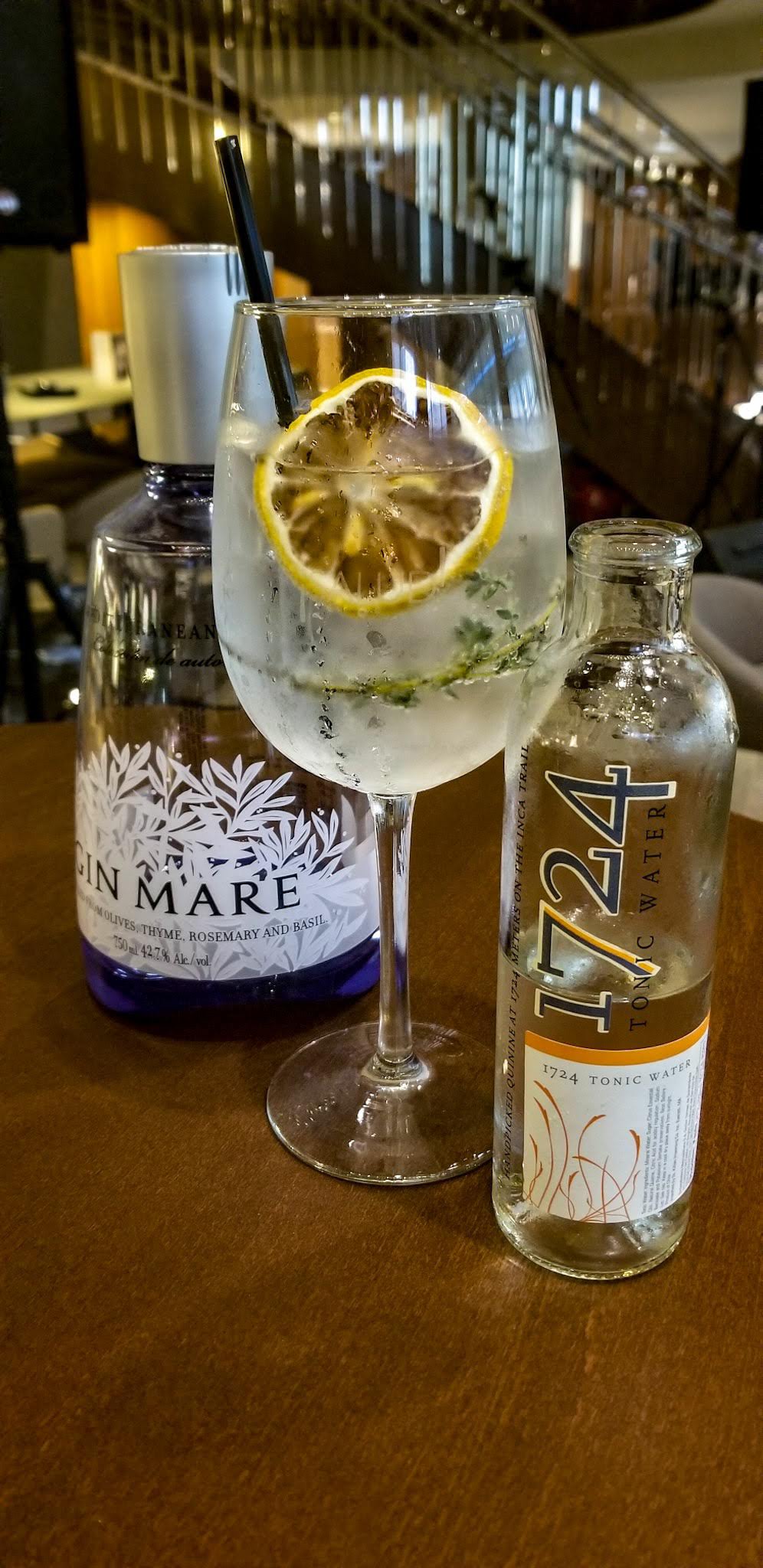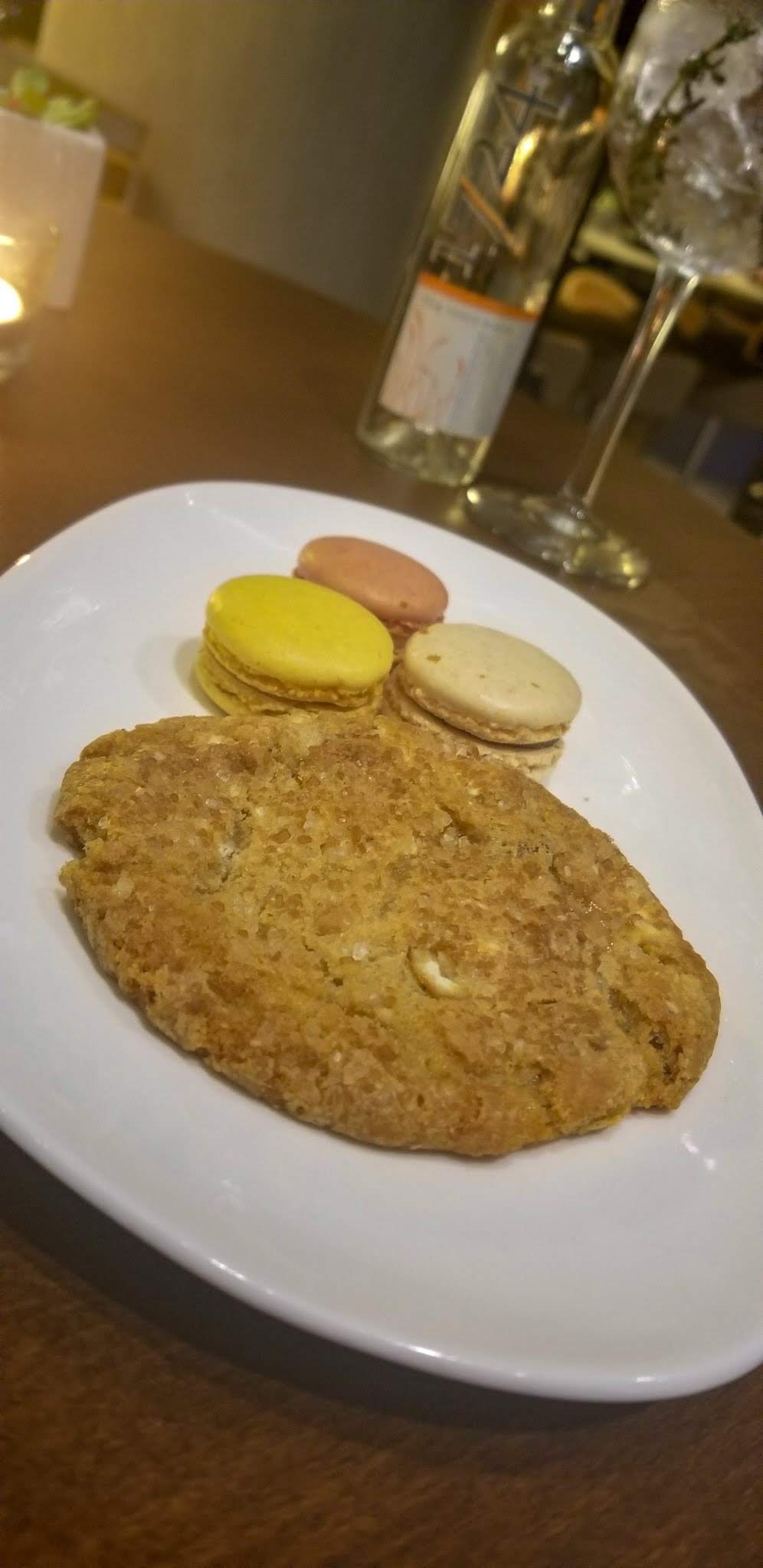 The AC Lounge is a nice laid back place located right beside the hotel lobby. If you are with a group it's a perfect place to come down and enjoy a drink or two while waiting for everyone to get ready. You can also come down and just chill with your group and have conversation and cocktails. They offer live music on Thursday nights that will put you in the mood for a night out on the town. They have a variety of tapas as well. I'm not typically a gin drinker, but I trusted the bartender and he didn't lead me astray with this Spanish Gin cocktail. The cookies I ordered melted in my mouth they were so good.
The AC Kitchen
You don't have to go far for a good start to your day. The AC Kitchen has a variety of juices to choose from as well as milk, coffee and tea. You can fix yourself oatmeal, cereal, toast and enjoy a variety of cheeses and freshly sliced prosciutto. There is also a variety of sweet and savory tarts to choose from and croissants flown in straight from France. You can order fresh toasts with different toppings cooked to order from the kitchen. My toast was topped with eggs and spinach and I enjoyed every bite. I would come back just to enjoy this breakfast bar alone.
Overall the AC is a great option if you are looking for a place to stay, grab a few drinks, or get a light nibble to eat in the Downtown Dallas area. Visit my IG page @brandisfoodiediary and click on the AC Hotel Dallas Highlight to see more.